◉ Ayurvedic Proprietary Medicine.
◉ Blend of Science and Nature.
◉ Dermatologically & Clinically Tested.
◉ Refreshing and Invigorating Experience.
◉ Cruelty-free & PETA approved.
DESCRIPTION
SARA Pedicure Manicure Rose Kit is the perfect at-home solution for beautiful, healthy nails and skin, filled with the nourishing power of Rose Extract, Aloe Vera, and Avocado Oil. A 5-step kit with a divine fragrance provides deep hydration and nourishment to your hands and feet. Rose Extract soothes and calms your skin, Aloe Vera is a natural moisturizer that hydrates dry, irritated skin, and Avocado oil nourish and protect your skin from damage. This kit provides a relaxing and rejuvenating experience that will leave you feeling pampered and refreshed. Our Ayurvedic product is Ayush-certified and backed by 33 years of research. Suitable for all skin types including sensitive skin. The product is free from sulfates, phthalates, and parabens.
CLINICAL RESULTS
◉ 96% of users reported softer and smoother hands and feet after using the pedicure manicure kit.
◉ 88% of users felt that the kit helped in removing dead skin cells and calluses, making their skin look healthier.
◉ 80% of users reported that the kit was easy to use and gave them a spa-like experience at home.
◉ Based on a survey done by International Beauty Academy and results may vary for individuals.
BENEFITS
◉ Exfoliation and Deep Cleansing: This kit includes a gentle exfoliating scrub that helps remove dead skin cells and impurities, leaving your skin smooth and rejuvenated. It effectively cleanses your skin, removing dirt and excess oil, promoting a healthier complexion.
◉ Hydration and Nourishment: The moisturizing lotion in this kit provides deep hydration to your skin, keeping it soft and supple. It nourishes the skin with essential nutrients, promoting overall skin health.
◉ Cuticle Care and Nail Strengthening: The cuticle oil and nail strengthener in this kit help soften and nourish the cuticles, making them easier to push back and maintain. The nail strengthener strengthens weak nails, preventing breakage and promoting healthier-looking nails.
◉ Relaxation and Aromatherapy: The rose-infused products in this kit offer a pleasant and soothing aroma, creating a relaxing atmosphere during your manicure and pedicure sessions. It provides a luxurious spa-like experience at the comfort of your own home.
HOW TO USE
◉ Mix the soak in the water and then soak hands & feet.
◉ Now apply the scrub on hands & feet and give a massage for 2-3 minutes gently and rinse off.
◉ Now, Massage with gel for 3-4 minutes. Rinse off.
◉ Now, give a massage for 5-10 minutes with the cream.
◉ After the cream massage, apply the mask and leave it undisturbed for 10 minutes. Remove with wet towel.
FAQs
What is included in the SARA Pedicure Manicure Rose Kit?
The SARA Pedicure Manicure Rose Kit includes a range of products, such as a scrub, cream, mask, and cuticle oil, specifically formulated for a complete and rejuvenating pedicure and manicure experience.
How often should I use this kit for pedicure and manicure?
You can use this kit for a pedicure and manicure session once a week or as needed. It is a comprehensive kit that provides nourishment and care to your hands and feet.
Can I use this kit if I have sensitive skin?
While the products in this kit are generally safe for most skin types, if you have sensitive skin or any known allergies, it is recommended to perform a patch test before using the products extensively.
What are the benefits of using the SARA Pedicure Manicure Rose Kit?
This kit helps in exfoliating dead skin cells, moisturizing and nourishing the skin, and promoting softer, healthier hands and feet. The rose-infused products also provide a pleasant aroma.
How should I use each product in the kit?
Follow the instructions provided with the kit for the best results. Generally, the kit includes steps like scrubbing, applying the mask, massaging with the cream, and using the cuticle oil for complete care.
Country of Origin : India
Manufacturer's Details : Visage Beauty & Health Care Pvt Ltd, Sector 85, Noida, Uttar Pradesh, India
OFFER's :
Get Upto 50% Off Sitewide
Get Flat 200/- Off On First Order Use Code - FLAT200
Free Delivery on Orders Above ₹599/-
KEY INGREDIENTS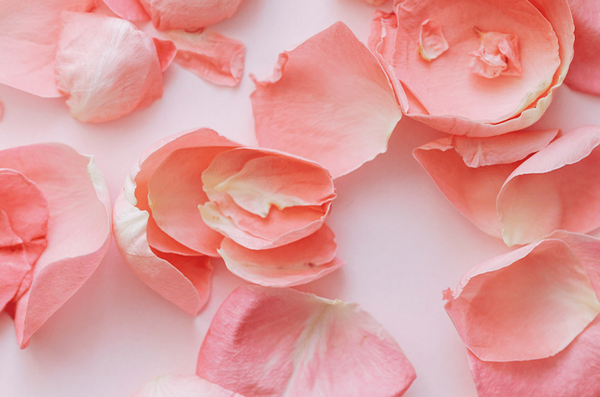 Rose Petals
Dried petals of the rose flower, often used for their fragrance and decorative purposes.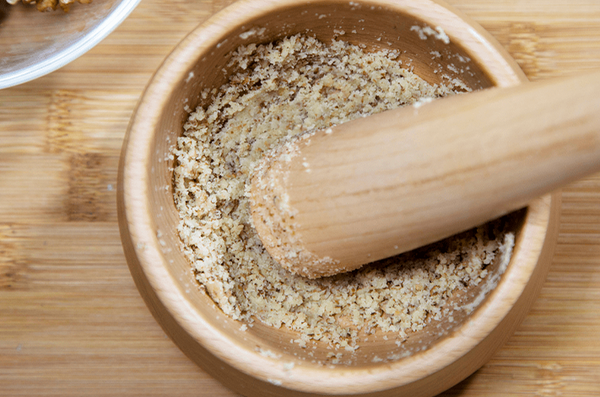 Walnut Powder
Truly a soul to your skin and gives a glowing skin
I have seen this product used in parlour.so I decided to buy and yes it's worthy to but it . After using this kit the skin become so soft and smooth . It shines all the day and constantly using makes your skin brighter.