How Can Face Masks Help You To Get Healthy Skin?
Posted by YOGITA MAURYA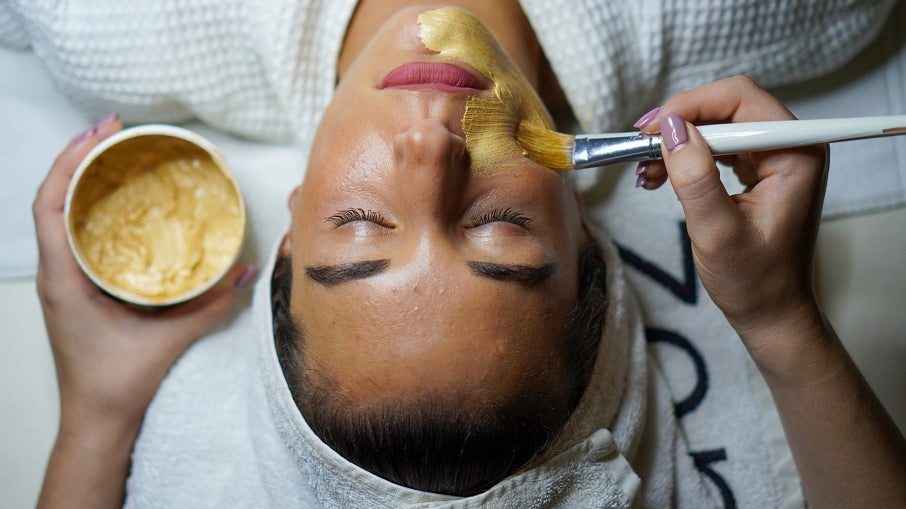 Looking for a way to toned and tightened skin? Then we have a solution to your this skin problem. Facial masks are best to get tightened and toned skin after a single use. As they provide you with deep hydration and benefits to the skin. Using a face mask on daily basis could help you to get several skin benefits.
What is a Face Mask?
Face Mask is the best skincare product to get healthy skin, as the mask is usually made with good active ingredients that reveal a glow on your face. Mask can solve all skin-related problems. The Facial mask traps the moisture in the skin and locks the hydration to the skin. It exfoliates the skin and allows ingredients to penetrate better into your skin.
Benefits Of Applying Face Mask
Deep Cleansing
Face wash or cleanser is not enough to deep cleanse the skin, your skin needs more. Using a mask is needed to deep cleanse the skin. Mask helps to clean your skin by removing dirt, oil, makeup, and impurities from its surface. Mask works incredibly and improves the appearance of skin.
Unclog Pores
Through its deep cleansing formula, it helps to remove dirt and absorbs excess oils from the skin. It helps to remove the build-up of dead skin cells. It unclogs pores and improves the appearance of the skin.
Glowing skin
Msk helps to stimulate blood circulation which leads to improved overall improvement in skin tone. Your skin will become soft and smooth. If you want a radiant look, a face mask is good for your skin transformation.
Provide Relaxing session
Face masks not just provide glowing skin but also provides a relaxing and therapeutic session. When the mask is infused with aromatic essential oils like mint and rosemary, these ingredients help to lift your spirit by stimulating your senses.
Range of Best Face Mask From Sara Soul Of Beauty
SARA Ubtan and Vitamin C Face Mask
Ubtan D-tan face mask is the best source to get flawless, healthy, and bright skin. With its potent anti-inflammatory and antioxidant ingredients, it helps lighten and fade dark spots on the skin.
SARA Radiance D-Tan Mask
SARA Radiance D-Tan Mask has been specially formulated with Fruit extracts and Vitamin C to leave your skin with an even tone and glowing skin and protect skin from tanning caused due to exposure to sun and other polluting agents. It provides a refreshing, oil-free, and even skin tone.
SARA Oxy D-Tan Mask
SARA OXY D-Tan Mask is scientifically formulated with nature's D-tan power, the goodness of Vitamin D, and the essential oils of clove, and eucalyptus. Sara Oxy D-Tan Mask is the ultimate solution to say goodbye to tanning. It helps in lightening and evening out the skin tone while enhancing its radiance.