How To Take Care of Your Skin in Summer
Posted by YOGITA MAURYA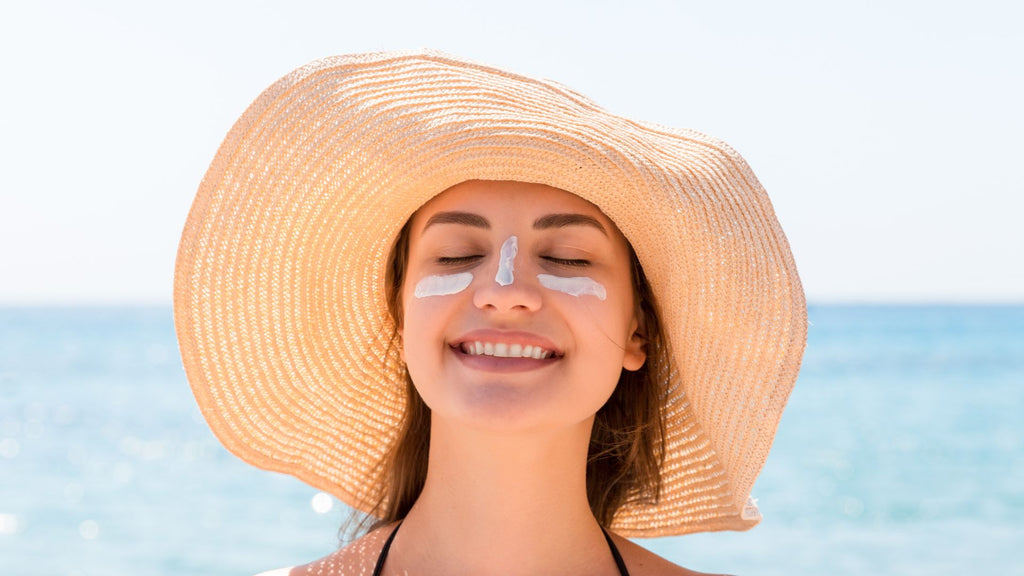 Taking care of your skin becomes difficult in summer because of beach days, pool parties, and vacations. Whatever using for your skin will not work if it isn't of good quality.
In contemporary times everyone loves their skin, whether Men or Women. Hot, and Dry days make your skin look dull and tired. Choose the skin care products wisely that cater to your skin needs. Especially during the summertime, the skin needs special care because of the hot and long working days.
Here are a few tips for glowing summer skin
Water is Important
Have you ever observed that the plants get dry during the summer due to the lack of water?
If you water the plants, they get their glow back. Well, it is the same with the skin, if it's dehydrated it looks so dull and tired.  Drink at least 2 litres of water a day during the summer. It keeps your body hydrated and also your skin.
Good sun protection
Often the heat waves are so strong that coming in contact with them makes the skin so dead. The best way to protect your skin is to use a good quality sunscreen that shields your skin from harmful UVA and UVB rays. While purchasing sunscreen, look for Broad Spectrum protection. It means that it will protect your skin from UVA and UVB rays.
Sunscreen with 30 SPF would do the thing for you. Apply sunscreen two to three times for better protection. If you do not have any sunscreen, buy one because this season is going to be a lot hotter than the previous.
Avoid unnecessary makeup
 If you love makeup, then it is recommended to use light makeup during the summer. Because of the heat, you will be sweating a lot more which will surely ruin the makeup. Makeup clogs the pores, which can raise certain skin issues.
Here are a few products that can help you have seamless textured skin during the summer.
1. Oxy D-TAN Scrub
This D-tan scrub is an instant solution for brighter and lightening skin tone. It exfoliates the skin deeply while removing the tan, making your skin totally tan-free. This scrub is filled with the excellence of camphor and eucalyptus oil and cleanses. The D-tan scrub will help you look gorgeous even in the summer.
2. Saundarya Radiance & Glow Facial Kit
This Saundarya Radiance & Glow Facial Kit brightens the skin and provides an instant glow in just 4 easy steps. This facial kit enhances the moisture and metabolism of the skin, delays the onset of ageing, and gets rid of wrinkles, lines, and age spots. It is one of the best products that can save you time and a visit to the salon. This facial kit is made with the goodness of Mulethi roots and Ashwagandha.
3. D Tan with Caffeine
Everyone loves an Instant Tan Removal & Brightening Glow that lasts longer. Sara caffeine D-tan mask is the best D-tan mask to remove tanned skin. The unique ingredients in this Caffeine heal the skin due to sun damage and brighten the skin.
4. Sara D-Tan Mask
This is the best Sara D-Tan Mask for men and women to nourish the skin. This Sara D-tan Mask clears Tan from the face while removing dead skin and impurities. It helps in lightening and evening out the skin tone while enhancing its radiance.
Enriched with multiple skin-benefiting extracts, it helps in making skin naturally healthy and glowing.
5. Sara Bilberries Face Mould Mask
This Sara Bilberries Face Mould Mask is the best mould mask to get whitening results on your face. This Sara Bilberries Face Mould Mask contains the purest form of natural Bilberries, known for their Whitening, hydrating, and antioxidant benefits. This mould mask can pamper and revive your skin on the most exhausting days.
Enjoy your summer without any stress and tension. As Sara has got your back. We have every solution for your skin condition.